Region:
Wairarapa
Contact person:
Jill Rose
Email:
spellbound-binding@outlook.com
Phone number:
027449 8939
Meeting information:
We are the Wairarapa Chapter. We generally meet at the Carterton Community Courthouse in Holloway Street, Carterton.
Are dates are variable as we need to fit in with other bookings, but we meet monthly.
Fees are usually $15.00 for members and $25.00 for non-members, plus the cost of anything that is supplied.
Projects are still fairly basic at this stage as we have only been going for a year. We are on the look out for tutors if anyone is interested.
September 2021 update:
The Wairarapa group met on September 12th. A meeting cancelled from August. Jill Rose was the tutor and an 8 needle Coptic binding was the subject. Six ladies attended and despite some trepidation about handleing 8 needles at the same time, they all turned a very commendable book. All had the lovely chain pattern visible on the spine, and put on very pretty covers. The group, sporting masks for a brief photo
March 2021 update:
Six members of the Wairarapa chapter met on March 28th at the Community Courthouse in Carterton. Di Harries from Whanganui traveled down to teach the group how to do a Herringbone pattern in long stitch. Everyone was very pleased with the end results even though it took some effort to get our heads around the process.
Feb 2021 update:
"The first meeting for the Wairarapa Chapter (pending) was on February 21st at Carterton. Attending were 5 members who joined Peter Whitehead to learn some flexible sewing on cords. They also spent some time looking at some historic bindings, with Peter being a mine of information on the history of bookbinding. Also 7 new prospective members joined Jill Rose to learn some basics by recovering a bought notebook and the doing a simple 6 section sew with a quarter bound square back cover. All newbies had a fun day and most seemed keen to keep on with our craft."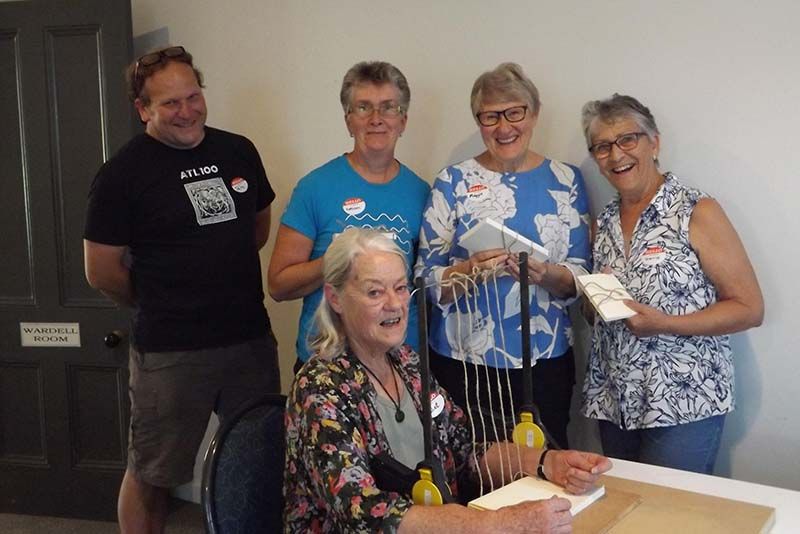 Peter, Kathleen,Maggie, Gloria.
Sitting is Juliet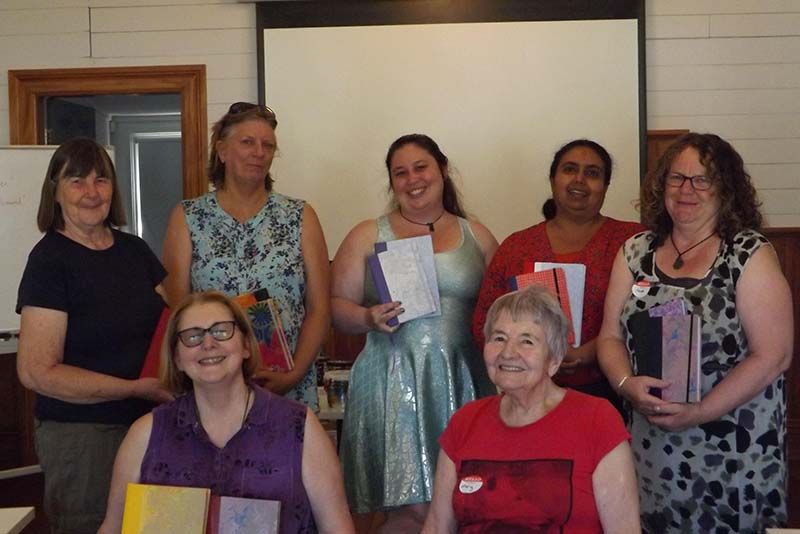 Ann, Sue, Nicloe, Nishane, Jann
Sitting is Caroline and Mary.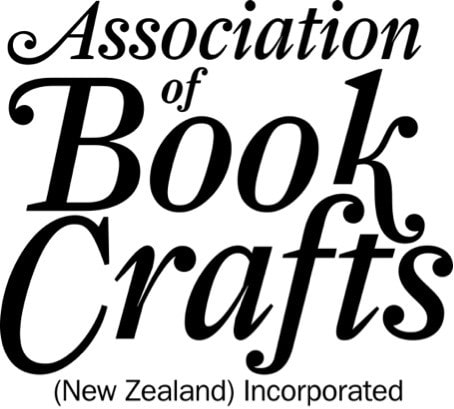 It's a large file, so it can take a while to download