Association of Book Crafts
ABC is delighted to announce another nationwide competition for ALL ABC current members
Your ABC committee is offering every member an opportunity to partake in another exciting competition where you make the choices on the binding, whether it be a book craft, paper or cloth based or other mediums. Maybe a rebind with exciting covers and techniques, embossing - you name it, you try it!
In fact you don't have to use the book itself its more about creating something with the theme.
The competition will start on 1 April 2020 and go to 15th of August 2020 (4 -1/2 months) you can create a binding, book craft or any associated technique that fits in with the theme of The Binding. (although you can enroll as soon as the competition is open)
Every member who enters and pays the entry fee will receive a FREE paperback version of The Binding as part of the competition entry fee (normal cost $29 at Whitcoulls).
The competition fee is only $15, which includes the return of your entry after judging.
There's just a few rules:
You must be a paid up ABC member until 15th of August 2020.

On line enrolement at

http://abc-nz.org.nz/The-Binding-Competition/The-Binding-enrollment-page/-

a PDF can be supplied to those who find the online aspect daunting.

Payment of the $15 fee to the ABC bank account ASB Bank 12 3065 0145423 00

Completed books are to be delivered to

8A Astrolabe Place, Gulf Harbour , Auckland 0930

by 15th of August, 2020.

Awards will be given in three categories: Gold, Silver and Bronze. Bindings will be judged on quality of craftsmanship, appropriateness of design, use of material, originality of the project and skill level of the binder, Judges will not make a distinction between styles/ types of binding.

Participants must be willing to allow ABC to exhibit their entry over an extended period of time. ABC is hoping to facilitate a national touring exhibition around the groups and Chapters by funding the transport of the entries. This is an exciting way to give your local public an opportunity to see a wide range of bookbinding styles of the same publication.

Participation in the competition is at your own risk. All submitted books will be handled with the utmost care.
So put your thinking caps on, get online and enrol now!
If you have questions or need further information please do not hesitate to contact the ABC by email at:
thebinding@abc-nz.org.nz
Looking forward to seeing your work.
The ABC Committee
For further information about the chosen book - check out the HarperCollins website at:
https://www.harpercollins.co.nz/9780008272142/the-binding/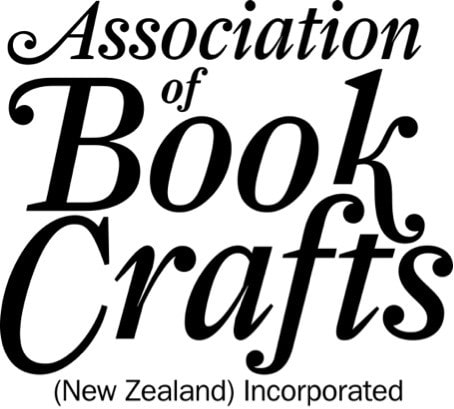 It's a large file, so it can take a while to download