Region:
Aukland
Contact person:
Lynne Fryer
Email:
lynfryer@xtra.co.nz
Phone number:
0272 498 245
Meeting information:
The year 2020 started well for ABC and the Auckland Chapter. Then Covid-19 hit and everything went to pieces. No meetings could be held for four weeks which then started our Executive Committee meetings being held by Zoom and this is now the norm, as we have a national committee. Auckland meetings were suspended and haven't been able to gain the same momentum.
In the light of the National committee meeting via Zoom, Auckland now has to move forward on its own the same as other Chapters. I have put up my hand as the Auckland Representative on the National Committee and along with Stewart Reader, Chris Stewart, Don Liggins, Mike Dimoline and Lynne Melton we are planning on moving Auckland on to the next stage. We would also like input from all Auckland members as to what they want from ABC.
With that in mind we are back to meeting at Motat Sunday 18 th April and invite you all to bring along your latest project or some aspect which you are not sure about.
Possible future meeting dates are: May 2 n d , June 13 th, July 11, Aug 15 th, Sept 12th and Oct 17 th
Our AGM will be on 11 th July
These dates will be workshops or mini workshops and will be including BB1, BB2 and BB3 if we have enough participants and may possibly be separate dates. Other possibilities could be Albums and loose leaf binding; backing fabric for book cloth, slipcase for a book; Coptic binding; single section binding, just to name a few.
It is also possible the venue may change from time to time but we will let you know as soon as possible.
Lynne Fryer
Auckland Representative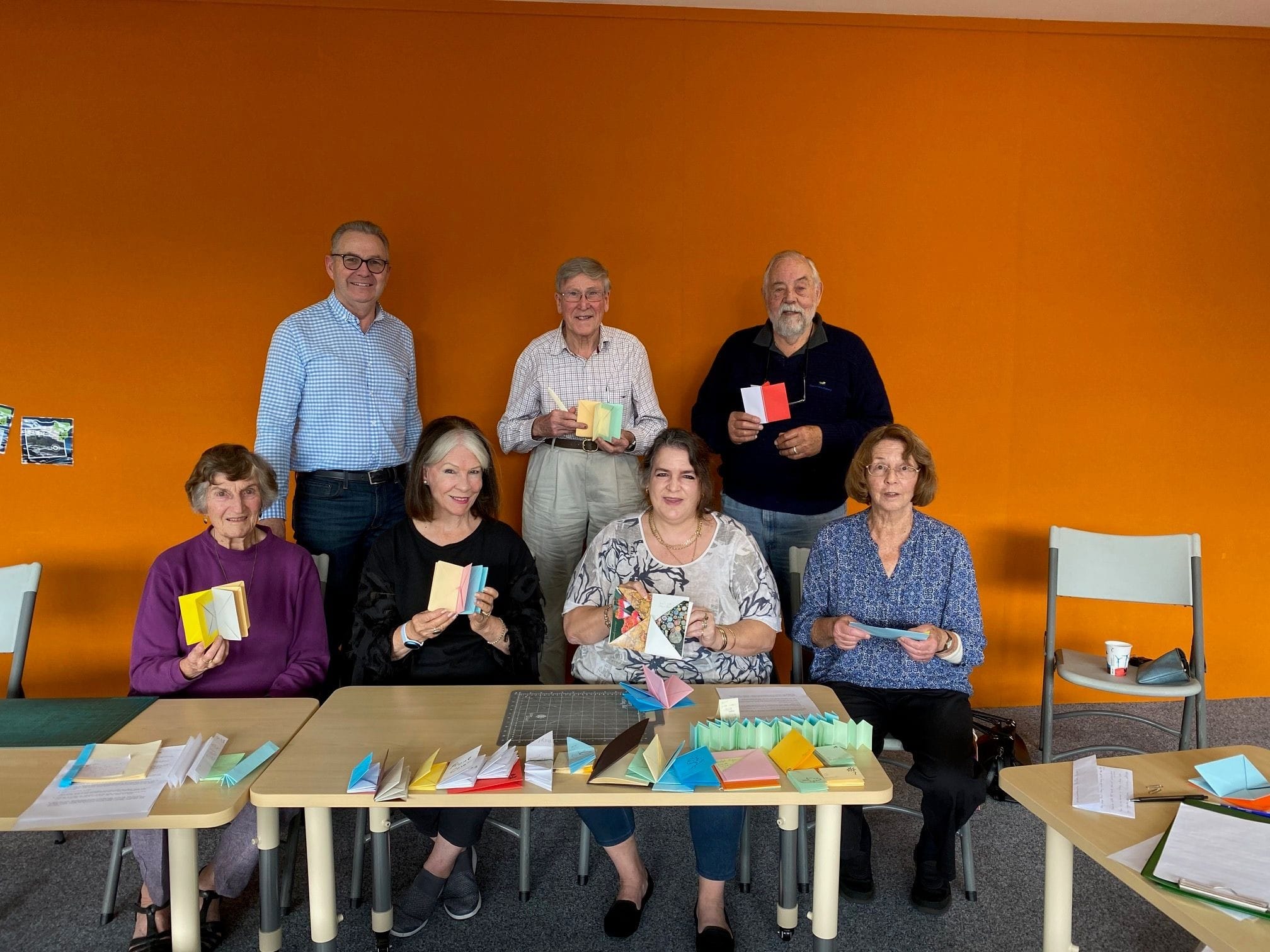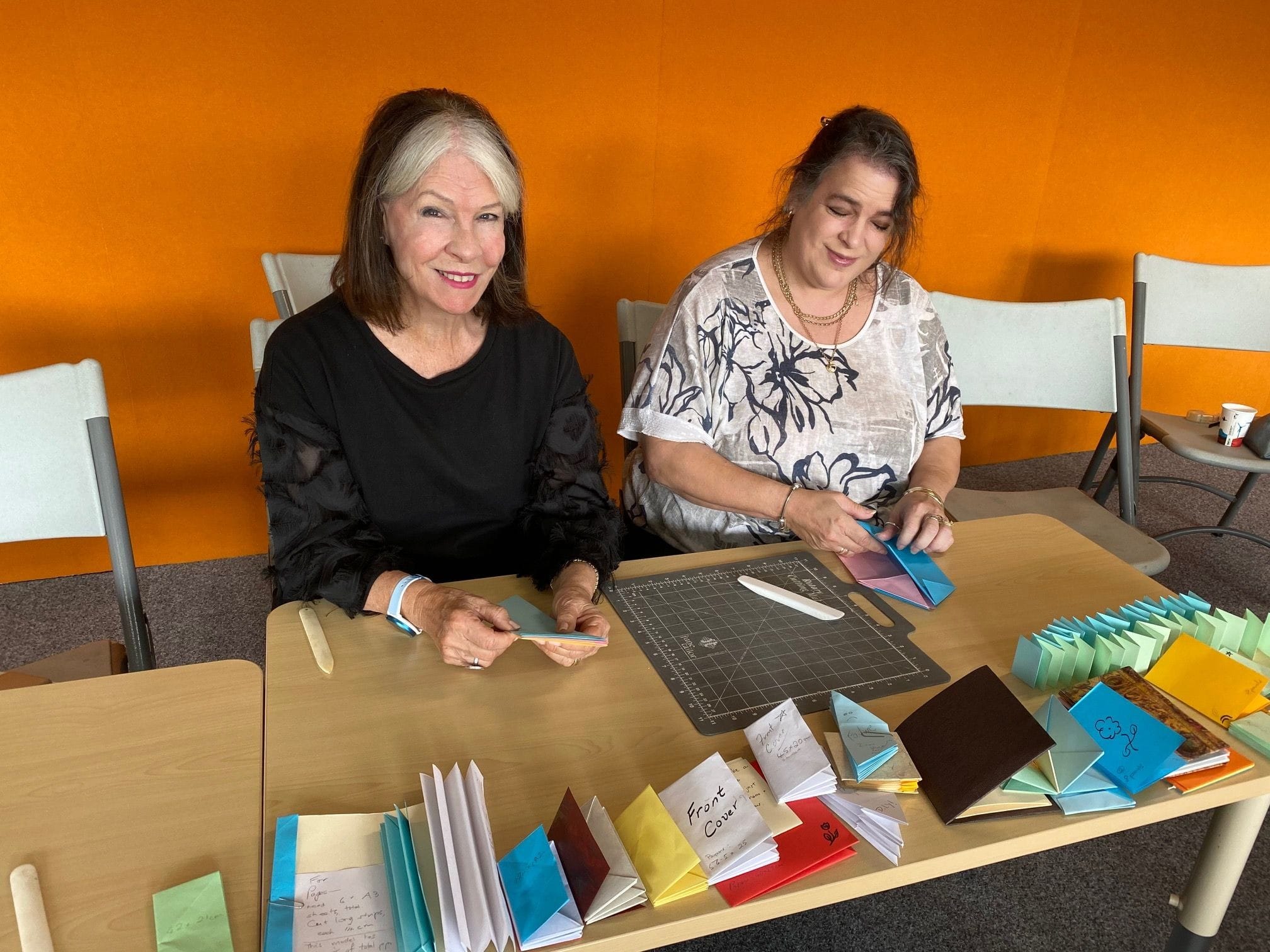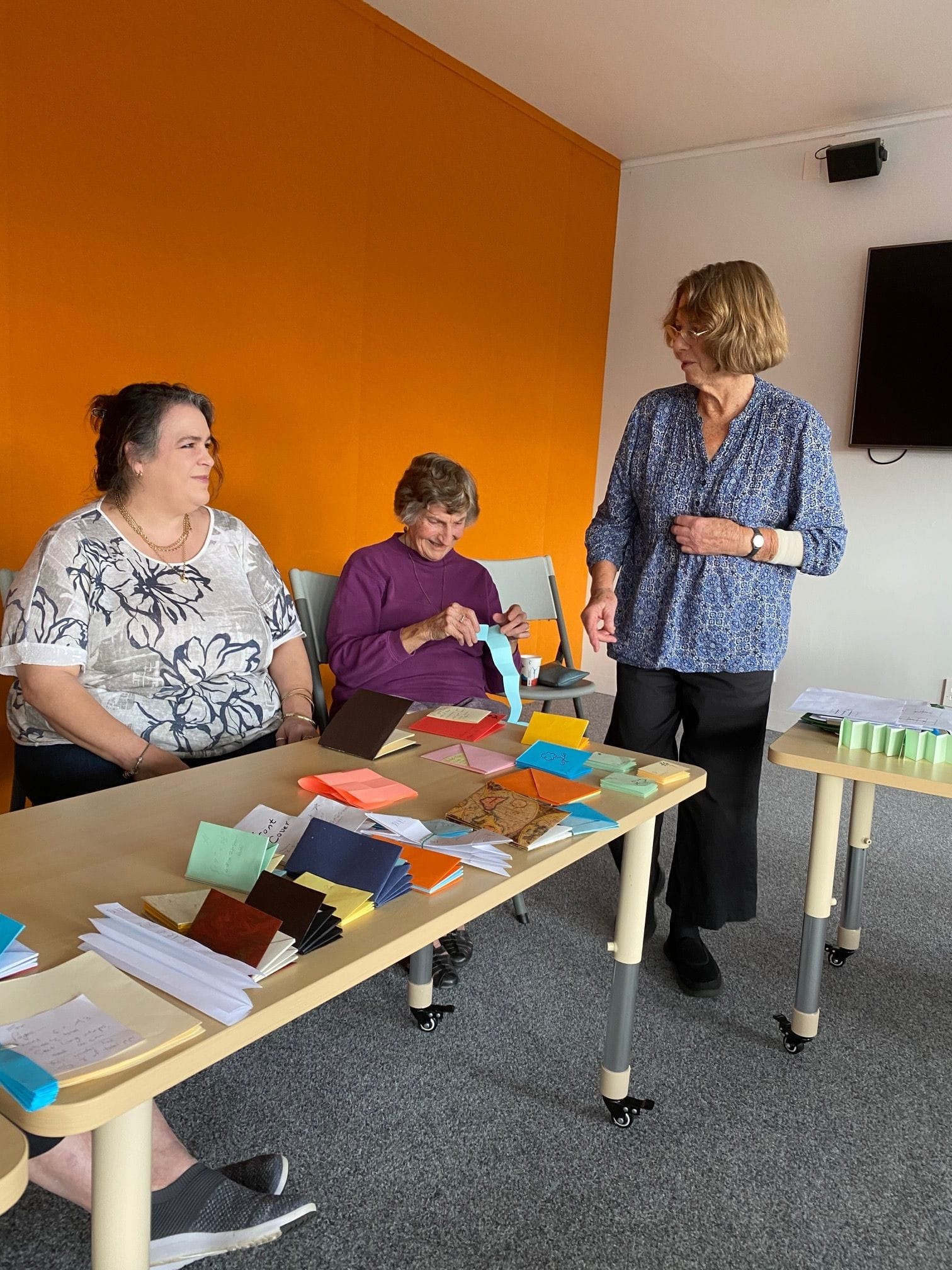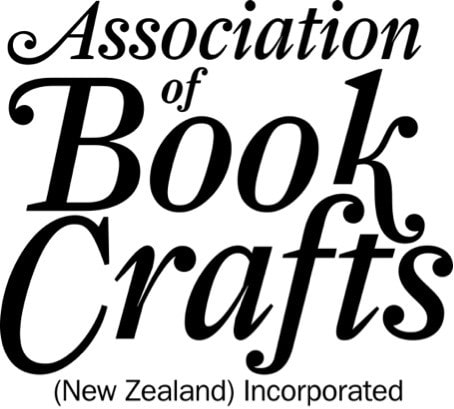 It's a large file, so it can take a while to download