Region:
Hawke's Bay
Contact person:
Julz Henderson
Email:
julzbook@xtra.co.nz
Phone number:
022 307 9212
Meeting information:
Keirunga Book Arts
https://www.sporty.co.nz/bookarts
Meets on the 4th Saturday of each month, 10am to 4pm at Keirunga Gardens, 6 Puflett Road, Havelock North
The Book Arts group opens the door to the art of book making and related arts and crafts. Learn how to create original books, cards, boxes, paper sculpture, altered art, surface design, decorative papers and more. ​​​​​​​Through a combination of monthly studio sessions and occasional tutored workshops, participants explore a broad range of new and traditional "book arts" techniques and skills. No special art background or experience is required. ​​​​​​​Book Arts members represent a wide range of skill levels. The group encourages the sharing of techniques and creative ideas. Group members learn from each other as well as from outside tutors and other instructional resources.
Photo: Christmas 2020 mini book swap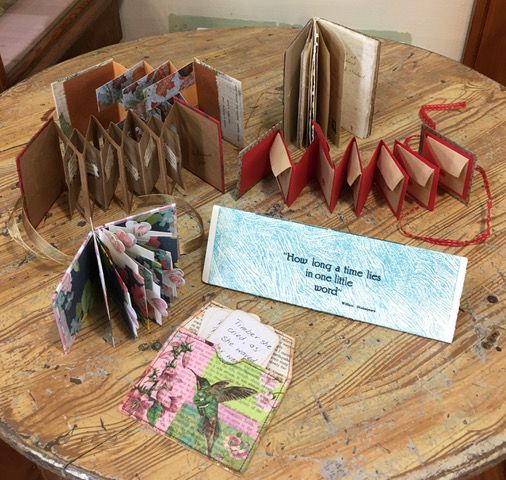 1/2/21
This year we decided to take a fresh new approach to our monthly bookbinding sessions - we will be taking the year to produce our own projects. The first three months will focus on preparing papers (covers, background, end papers, lining papers, pages etc). The next three months will focus on developing content and deciding on structure. The final 3 months will be used to construct structures.
We started the year with a weekend print workshop under the guidance of local print makers Rosalie Thompson and Julz Henderson. The project workshop proved very popular and everyone managed to produce plenty of materials for their project.
The pics below show what we achieved.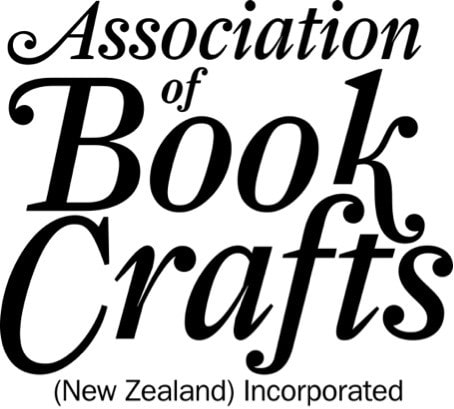 It's a large file, so it can take a while to download