Association of Book Crafts
This year, AHP are hosting the Wayzgoose, to which members of the Association of Book Crafts and also the NZ Calligraphers are invited (feel free to bring a guest).
You must RSVP to this event, complete the form below at the end of this page, this will also put you into the draw for the 2020 Wayzgoose competition, described below.
Entry to the event is only a gold coin donation. There is no cost to enter the draw for Karen Vidler booklet.
Please bring along a plate of finger food to share. Some refreshments will be provided. There is also a cafe onsite if you want to grab a coffee. AHP and ABC members are invited to bring samples of print and bindings to display
*The Love Letters 2020 -letterpress poster exhibition will be on display in the gallery
*Graham Judd's Mobile Press workshop
*The ABC entries for The Binding will be on display.
Feel free to bring along any items of tools, surplus papers or other items that you wish to sell.
Here is a list of what we know will be on sale.
2 x backing presses , 2 x sewing frames and 1 x book cradle, prices start from $30
2020 WAYZGOOSE COMPETITION
This year ABC is giving all ABC members the opportunity to win a copy of a very special booklet - Board Attachment by Nicky Oliver and Karen Vidler. Adelaide based Karen Vidler is a member of your ABC Executive and has donated a copy of her book to ABC.
The booklet is published by The Society of Bookbinders and features full colour images in a 175mm x 245mm format. The 39 page pamphlet describes the sequence of operations within the bookbinding process that securely attaches the protective covers or boards to the front and back of the text block. The processes include 'cased-In', 'library style' and 'laced-on board' binding styles.
To be in the draw to win this prize you need to register here. The winner will be drawn at this year's Wayzgoose by our President Stu Reader. Don't worry, if you can't attend the Wayzgoose you can still enter the competition where ever you are in New Zealand.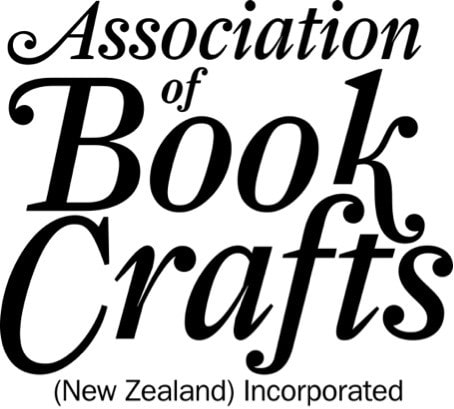 It's a large file, so it can take a while to download